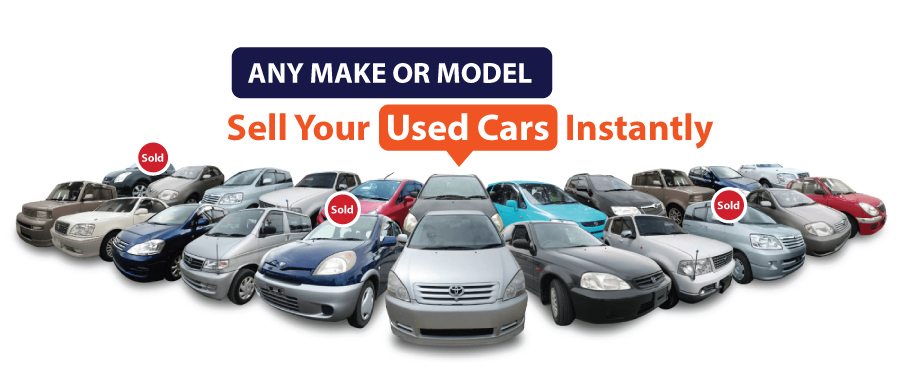 Wrecko car wreckers and car dismantlers in Perth offer top cash for used cars. Any car that you no longer need may pay you as much as $12,999. We bring all kinds of junk, scrap, used, old, wrecked, broken, unregistered and accident-ridden cars to our yard.
There are a number of services that we offer besides top cash for used cars in Perth.  Each one of our services is just a phone call away. All we need from you is just the basic details of the automobile you no longer need. We give you the option of emailing us or calling us for the details. And above all, the easiest of our methods is online sign up for a quick quote. It is a simple online form asking you the brand and model of the vehicle. Besides that, we also need to know the mileage on your car and its overall condition.
Each of these factors help our evaluation experts determine the actual worth of your unwanted car. The make and model of the car lets us know if the car is still popular in the market. The mileage lets us know, how much has your car been driven since its purchase. And most importantly, the overall condition of the car lets us know, whether we should wreck and recycle the car, or put it back on the market after a few repairs.
FREE CAR REMOVAL AND INSTANT CASH UP TO $12,999
As mentioned earlier, our services are just a phone call away. And Wrecko follows a very simple procedure.
Step 1: Contact our customer support via call, email or online form to leave all the necessary details.
Step 2: Wait for us to respond with a quote on your car. And let us know if you approve our offer.
Step 3: Tell us your exact location in Perth and also a date and time most convenient to you for car removal.
Step 4: Make sure to clear the path for our towing equipment to easily get in your premise.
Step 5: Make sure to remove all your personal items from inside the car, before we come to tow it.
Step 6: Have us hand you the cash for used car right on the spot before we begin towing.
We bring all the used and old cars to our yard, even the ones that are irreparable. The evaluation experts at Wrecko put a highest possible cash offer on your unwanted car. Not all car owners know exactly how much their car is worth. This is where our car evaluation experts come in. We walk you through all of our car removal steps. Starting off by letting you about the value of your car. Even a completely junk, accident-ridden or a crashed car possesses numerous reusable parts. Not everyone is a car genius and you may overlook the fact that your used or scrap car is still worth a lot of cash.
COST-FREE CAR EVALUATION AND TOWING ALL OVER PERTH
Wrecko offers to not only offer you instant cash for its full worth but also evaluates your car for free. We do not charge a single extra penny for our no-obligation car evaluation. The experts hand you the cash for used cars and remove it within 24 hours.
Another one of the benefits that we offer is our absolutely free towing service all across Perth. Regardless of the suburb you live in, we reach your location on the same day. We pay you the cash for your used car and remove the unwanted used car entirely free of cost.
Even if you are located at a remote site or have your car stranded somewhere. Our widespread network of wrecker and salvage yards allow us to access all locations within a day.
WRECKO DEALS IN ALL KINDS OF CARS AND TRUCKS
We are fully equipped to tow all kinds of light, medium-duty and heavy-duty vehicles. You can sell us sedans, coupes, SUVs, UTEs, 4WDs, hatchbacks, jeeps, 4x4s, vans, buses, trucks, trailers and all other commercial vehicles as well.
We buy cars regardless of their condition, make and models. Each one of the following is accepted in our yards.
European car makes
Russian car makes
German car makes
American car makes
Korean car makes and
Indian car makes
The popular car brands frequently dealt in at Wrecko are Mazda, Mitsubishi, Honda, Holden, Suzuki, Audi, KIA, Renault, Nissan, Jeep, Volkswagen, Volvo, Toyota, BMW, Subaru and Peugeot etc.
We also deal in popular truck and heavy-duty automobile brands. Like Mack, Western Star, CAT, Freightliner, Isuzu, Hino and Hilux etc.
INSTANT CASH FOR USED CARS
After dealing in hundreds of cars on a regular basis, we bring many for repairs and others for wrecking. We have managed to create a wide selection of high quality genuine auto spare parts. When we pay you cash for used cars and bring those to our yards, many of those still consist of reusable parts. After putting these parts through several quality checks, we sell it for affordable prices. Wrecko also specializes in selling used car parts.
There are number of other services that we offer at Wrecko car wreckers.
CASH FOR OLD CARS
CASH FOR TRUCKS
INSTANT CAR REMOVAL
CASH FOR 4WD
FREE TOWING ALL ACROSS PERTH
CASH FOR UTE
CASH FOR SCRAP CARS
FREE JUNK CAR REMOVAL
CASH FOR FLOOD-DAMAGED CARS
CASH FOR ACCIDENT-RIDDEN CARS
FREE NO-OBLIGATION EVALUATION
GENUINE CAR SPARE PARTS
EXPERT CAR DISMANTLING
CASH FOR UNREGISTERED CARS
ECO-FRIENDLY CAR RECYCLING
We make all payments for cash for used cars in Perth on the same day. And do not keep you waiting for the money we owe you. Our cash for cars services are easily accessible at all times. Contact our customer support for immediate assistance or visit the FAQs section to find out more about Wrecko's cash for used cars offers.