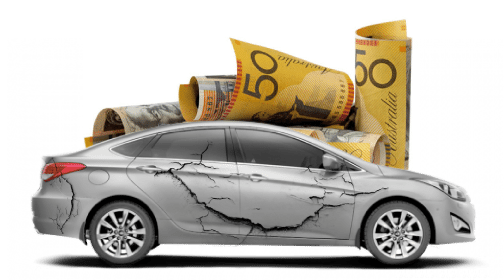 Wrecko cash for cars in Perth offer excellent cash for cars up to $12,999. Our experts deal in all sorts of junk, scrap, used, broken new or old cars. All automobiles are valuable and have the potential to pay you big bucks. Even if they are in worst of their shapes. As long as you have decided to no longer stick with your current vehicle, we are willing to pay you top cash for it.
Sooner or later, there comes a time when you decide to sell your unwanted car. This could be for a variety of reasons. More commonly, you would make a sale if either you need an instant upgrade on your vehicle. Or you want to make some instant cash. You can always use the cash we pay in exchange for your old car to buy a new, better one. For this you must ensure that you make deal with a wrecker company that pays the highest in Perth.
Cash for Cars
The auto wrecking and salvage yards are known for buying old and scrap cars for their spare parts. More importantly, for their dismantling and recycling. No matter how badly damaged a car is, it still consists of lots of reusable parts. We dismantle all automobiles and preserve the genuine parts that are still in good condition. Each one of the good bits pay big bucks. The experts in our yard repair all the other flaws in a car. And if it is worth, they put it back in the market. All other damaged cars go for recycling.

WRECKO PAYS TOP DOLLAR CASH FOR CARS IN PERTH UP TO $12,999
Our car wrecking and recycling experts at Wrecko offer you their full range of services. On top of this, you get incredible cash for cars in all of Perth. It takes no more than a day for our team to run a diagnosis on your car. They consider all the important factors while estimation. And present you with the highest possible cash quote.
There are a number of services that we offer at Wrecko yards in Perth.
Cash for Old Cars
Cash for UTE
Free Junk Car Removal
Cash for Trucks
Cash for SUV
Junk Truck Removal
Scrap Car Buyers
Cash for 4WD
Cash for Vans
In our auto wrecking yard, we accept all old, new, junk, scrap and unwanted vehicles. The specialists have a wide range of experience in assessing all medium-duty, light and heavy-duty vehicles. We buy vans, buses, SUVs, sedans, UTEs, minivans, 4x4s, trucks and trailers. The expert car dismantlers in our yard pay top cash for cars whether they are of German, Korean, European, Japanese, American or Russian make.
The leading brands that we frequently buy are as follows
Holden
Honda
Mitsubishi
Toyota
Jaguar
Mack
Freightliner
Western Star
KIA
Nissan
Subaru
Renault
Peugeot
Mazda
Audi
Suzuki
Mercedes-Benz
BMW
We make it very easy for our clients to earn instant cash for old cars. There is an easy online sign up method through which you can let us know of all the details about your vehicle.  We just need to know the basics. Like the make and model of your car along with the mileage. We also need to know the overall condition of the car you want to sell. For example whether a car is crashed, flood-damaged, junk, old, accident-ridden or burnt.
HASSLE-FREE CAR REMOVAL AND INSTANT CASH PAYMENT
Keeping all these factors in mind, we prepare an estimation. We may also need to visit and physically assess the car, on some occasions. As soon as we evaluate your car, we offer you our quote. When you approve our offer, we schedule a day most suited to you for car removal.
On this day, our team arrives at your location right on the designated time. We come fully equipped for instant car removal. The first thing we do is pay the cash for car and then we proceed towards its towing. Our car removal experts let you sit back and they take care of the entire process themself. Right after they assess the vehicle one last time, they give you the cash. We hand you the agreed upon price before we even begin to tow. This instant cash for car policy of ours is what makes our services far better and convenient.
Wrecko is strictly against the idea of making payments in the end. As soon as we pay you, the towing experts remove the car from your premise. And bring it to one of our yards. We also give you an option to drop by and leave the car at Wrecko's yourself. If your old car can still be driven, you can drive it to one of our yards.
WRECKO CASH FOR CARS PERTH AND ECO-FRIENDLY CAR RECYCLING
Besides paying instant top cash for old, junk and scrap cars we have flawless car disposal service. Wrecko takes environment-safe car recycling very seriously. We are very careful with each one of our car disposal steps.
After bringing the car to our yard, the experts first drain all the excessive oils and gas. They do it in such a way that none of the toxins seep into the ground or pollute the atmosphere.
Next, the car dismantling experts disassemble the car. They carefully set aside the parts that may still be used in other vehicles. And discard all the damaged parts without any delay. After that, they sort all the discarded bits separately material-wise. And then recycle all the plastics, metals, rubber and glass individually. They also crush the hollow car shell and recycle all of the metal body.
All the parts that are still good, go through several quality-checks. And soon after it, we stock those up in our collection of car spare parts.
After paying you top dollar cash for cars, we make sure to not let any of the resources go to waste. We re-sell and use up all the good, working spare parts to repurpose other vehicles.